ArrowJet Mini Helps Your Business Produce In-House!
Looking to start printing your own labels but don't know where to start? These new labeling and finishing combinations may be the perfect fit for your business. ArrowJet Mini is the perfect entry-level label printer. It boasts a compact design that is ideal for any office or industrial area. With the capabilities of producing up to 60 feet a minute without sacrificing the amazing quality you're looking for, this small footprint label printer is the perfect first step for your business.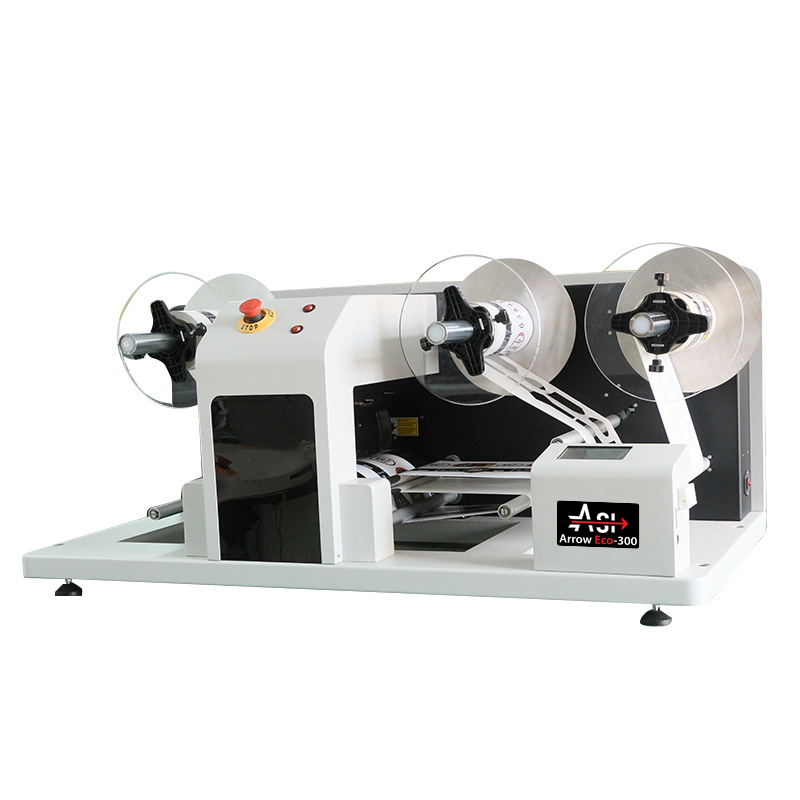 Arrow has released Arrow Eco300! This compact roll-to-roll label cutter is perfect for first time, entry-level label finishing solution. It allows for seamless die-cutting for short-runs of either continuous or pre-cut media. Arrow Eco300 brings inline cutting and matrix removal to your business to save time and money
Another finishing system for your business if you're interested in lamination is the Arrow EzCut 240. This compact, blade finishing system features inline lamination, dual cutting heads, and slitting for a full-production workflow all in one compact design.
LF-200 is the perfect digital blade finisher for offices or small industrial workloads. It utilizes specially designed eyemarks to cut roll-to-roll on virtually every substrate. The LF-200 can become the perfect addition to any in-house label printing for your business.
Start Printing Your Labels In-House By Contacting Us Today!
[gravityform id="2″ title="true" description="true"]
Contact With Our Team Now